At the beginning of every new school year, it is all too easy to feel concerned about the academic success of your child. Indeed, it is the dream of every parent to see their children excel in school and go onto enjoy successful careers. However, your child could also easily fall behind without a solid learning foundation. In fact, thousands of students experience difficulties in handling certain subjects and have to battle with their academic weaknesses every school year. That's why hiring a private tutor, can be a very important part of
But there is good news: you do not have to face these worries alone. A professional private tutoring service in Toronto can help your child develop study habits, skills, and confidence they never knew they had. Yes, a tutoring service can make a positive difference in the life of your young one, as a tutor can help reinforce subjects taught in school as well as help the child work independently. Choosing the right private tutoring service in Toronto, however, can be especially challenging. So, what should you look out for in an in-home Toronto tutoring service? How can you choose the best tutoring services in the Greater Toronto Area?
Before we dive into the depth of this guide, we have to set one thing straight. Tutors, like children, are individuals. It is important to consider the individuality of each tutor when hiring someone to assist your child. Additionally, a good tutoring service must have tutors that possess a strong understanding of the subject material and teach the subject effectively.
But what more should you consider when hiring the best private tutoring in the Greater Toronto Area, including educational hotspots in Toronto like Scarborough, Etobicoke or Forest Hill?

Table of Contents
1. Ask for the Toronto Tutor's Education and Credentials!
When evaluating potential private tutoring services in Toronto, it's paramount to emphasize the educational background and credentials of the tutors. Look for services that employ tutors with post-secondary education qualifications relevant to the subjects they teach. It's not only about holding a degree but also having specialized tutor training credentials. These trained tutors understand the nuances of various learning approaches, remedial strategies, and instructional methods that are instrumental in facilitating effective learning outcomes for your child.
Remember, a tutor's role goes beyond simply helping with homework. It's about building a strong foundation in the subject matter, fostering critical thinking skills, and igniting a genuine passion for learning. Hence, the tutor's educational qualifications and credentials are a critical component in their ability to provide the highest quality of instruction.
2. Do they have Private Tutoring Experience?
Experience is an invaluable asset when it comes to private tutoring. Seek tutoring services with tutors who possess a wealth of experience in a variety of specialties. Tutors with a diverse background can offer a unique perspective on different subjects and learning approaches. This experience not only enables them to assist students in improving their test scores but also empowers them to guide students in adopting effective study habits.
Experienced tutors have encountered a wide range of learning styles and challenges, allowing them to tailor their teaching methods to meet the unique needs of each student. They understand that one size does not fit all, and they are adept at adapting their approaches to maximize the potential of every learner.
3. What is their In-Home Tutoring Track Record?
The track record of a private tutoring service in Greater Toronto is a telling reflection of its effectiveness and commitment to students' success. Beyond the glossy marketing materials, it's essential to delve into the tangible outcomes that previous students have achieved. Reviewing the service's history can provide insight into the real-world impact of its educational programs.
Look for indicators of success, such as improved grades, enhanced subject comprehension, and increased confidence among past students. Reputable services often share testimonials, success stories, and data showcasing the progress and achievements of their students. This track record is a key criterion for assessing the strengths and capabilities of a tutoring service in the Greater Toronto Area.
4. What Subjects can this private Toronto tutoring agency provide?
When considering a private tutoring service, it's crucial to ascertain the breadth of subjects they offer. Do they cover the core subjects typically taught in schools? Additionally, look for services that go beyond the basics and provide tutoring for a wide range of learning skills and subject areas.
Comprehensive subject coverage ensures that the tutoring service can cater to your child's needs, whether they require support in mathematics, language arts, science, or other specialized areas. It's essential to choose a service that can provide a holistic learning experience, addressing both the fundamental subjects and more specific learning requirements. This versatility ensures that your child's educational needs are met, regardless of their current grade or learning objectives.
5. What is their approach to Private Tutoring Toronto?
The tutoring approach employed by a Toronto tutoring agency is a critical factor in determining its effectiveness. It's important to seek services that implement an active learning approach rather than relying solely on traditional, drill-and-kill methods. An active learning approach engages students in the learning process, encouraging them to think critically and independently.
Effective tutoring goes beyond rote memorization and focuses on building a strong foundation of knowledge, fostering problem-solving skills, and instilling a genuine love for learning. Services that prioritize active learning help students not only improve their grades but also develop essential life-long skills that will serve them well in all their educational endeavors.

Ask Yourself These 6 Key Questions When Finding the Best GTA Private Tutoring Program for Your Child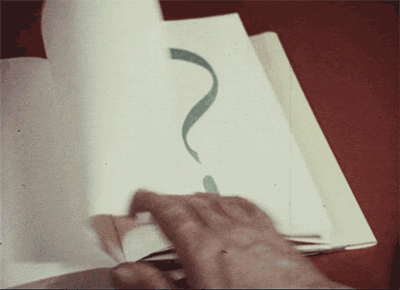 A good private tutoring service should have a program that fits the unique learning needs of a learner. Before enrolling your child in a tutoring service program, consider the following questions:
1. What are your child's needs?
Where is your child struggling? Is it a particular subject? Or with a certain skill? Knowing the areas your child need improvements will help you choose a tutoring service with the best program –one that will have the most impact on your young one's learning.
2. What are your child's goals?
Setting clear goals you would like your child to achieve will help you decide the tutoring service with the best program that can help your child reach those goals. This could be improving his or her organization skills or getting better in a specific subject by a letter grade.
3. How Does your Child Learn Best?
Some students prefer visual study aids and analogies, while others learn better with hands-on learning. Choose a private tutoring Toronto service that employs a program that takes into account the preferred learning style of your child. Whatever the case, look for an in-home tutoring service that incorporates active and engaging lessons. This will make learning periods fun so your child can learn in an exciting environment.
3. How can a private tutor help?
Academic struggles – and unhelpful teachers – can set up an appalling cycle. Over time, the student feels disappointed, experiences increased stress, then confidence starts to wane, then the learner starts declining academically, and the cycle goes. A dedicated private tutor can help break that awful cycle. Not only will the tutor ensure the problem areas are addressed, but the student will learn to manage challenges more effectively. Breaking this chain of shame and insecurity for a young learner can empower such one tremendously, as he/she will be able to adopt lifestyle changes, habits, and improvements that will help them excel in school.
4. Does your child have any special learning needs?
Dyslexia and ADHD are some of the learning exceptionalities young ones have. Happily, the stigma associated with these challenges have gradually been abandoned. Better still, there is a tremendous amount of information that can help parents and students find a path towards educational excellence despite the issues a student may have. A good private tutoring agency in Toronto should have tutors with full understanding of every learning exceptionality, so they can offer study skills and strategies that will not only get the student through elementary school, high school or university; but help such one achieves amazing academic results.
5. How can the tutor's personality help your child?
Personality is very important. At TutorONE, we implement a tutor system that connects students with a tutor who is the best possible fit. It is crucial for a learner and tutor to connect. It not only helps a learner de-stress and relax, but helps them concentrate as well. Tutoring is a collaborative effort. For the success of the tutoring effort and a student's learning, everyone involved will have to work as a team – and this includes even the parents.
It is only normal for parents to be selective about the private tutoring service they work with. While a high school graduate with skills in a particular subject area may get the job done, it is ideal to work with a specialized tutoring service with tutors who possess many great skills that go beyond specific academic areas. Having a good understanding of the complex aspects of student life can help a student improve not only in a single subject but develop as a person.
For this improvement to take place, skills, experience, and training are important qualities a tutor must possess.

Here are 3 additional factors to consider when choosing a private tutoring Toronto service:
Gender. It may make a difference at young ages!
Younger children are usually more open to a learning context; they are not so concerned about the sex of their tutor, but the interest and tutoring approach. Generally, women are generally more effective when tutoring younger children. In addition to mimicking what these young ones are used to in their educational atmosphere, a mother-like teacher could also help them maintain their comfort levels as well as initiate the best outcomes. Older students, on the other hand, have had experiences with both men and woman tutors. Hence, a student's preference will likely be based on the positive and negative experiences they have had with both genders. Querying their preference and interest is key to finding a private tutoring service with expert tutors that can increase the engagement and learning of the student.
Age. What is the Age of the assigned private tutor?
Tutors come from a variety of age groups. While some may still be furthering their teaching careers, others areas include the end of a masters or PhD, while some are still studying at a university. Younger students have specific needs in terms of the engagement level and the tutoring approach, so it is best to hire a tutor with adequate experience in working with students of this age range. They will require a variety of opportunities and teaching aids – and these are best supplied by the teacher for their development.
Older students are usually more flexible, responding well to tutors of varying age groups. A small age gap between a tutor and a student can be a great way to improve their understanding of a subject area or curriculum. Alternatively, a well-experienced tutor can draw from their wealth of ideas and creativity to produce super outcomes that they have been able to achieve through years of practice. At TutorONE, we have the best of both worlds. We understand that the need of every child is unique, so we only provide parents with tutors that are best suited to the needs of their children.
Scheduling & Conflicts.
What is your child's Schedule? – It is wise to consider how a tutoring service program fits into your child's schedule. Work with one that has a flexible program, allowing you create a schedule that is convenient for both you and your young one.
Whether your child is sinking into the middle of Newton's laws, befuddled about the rules of elementary grammar, or lost in the little details of learning French , you need to act quickly to prevent your child from falling behind the class without any hope of a recovery. TutorONE is a Toronto-based private tutoring service designed to give students the best possible learning foundation and start to life. We are redefining tutoring in Toronto, providing students with the required attention for their development.
Best Private In-Home Tutoring Services in the Greater Toronto Area.
What's more, we are equipped with the best certified STEM and language tutors in Toronto and GTA, offering tutorials on subjects such as Math, English, Science (Biology, Chemistry, Physics), and French. Tutoring requires increased responsibility; tutors at TutorONE give students personalized and attainable objectives that help them master a subject. They are also very knowledgeable in instructing the right skills and helping students gain mastery over essential skills.
Happily, our tutoring system is designed to allow parents measure the progress of their young ones. With these periodic reports, parents are not only able to evaluate their child's level of progress, but ensure the child is comfortable with the ongoing process. You can rest assured your child's improvement is our priority; we are always open to check-ins and progress reports on your child.

Nurturing Academic Excellence in Toronto
Choosing the right private tutoring service in Greater Toronto is a decision that can significantly impact your child's academic journey. By considering these critical factors, you can ensure that your child receives the highest quality of support and guidance on their path to academic success.
Private tutoring is a personalized educational experience. Tutors, like students, are unique individuals, each bringing their own blend of expertise, teaching style, and passion for learning. When you seek a tutor, it's not just about their qualifications on paper; it's about finding a mentor who can connect with your child on a personal level, inspire them to explore, question, and excel.
Moreover, the tutor's educational background and credentials are the foundation of their ability to provide effective instruction. Post-secondary education and specialized tutor training credentials equip them with the knowledge and skills necessary to facilitate successful learning outcomes. A qualified tutor understands not only the subject matter but also how to convey it in a way that resonates with the student.
Experience is an invaluable asset in the world of private tutoring. Tutors with a broad range of specialties and a history of working with diverse students have the insight and adaptability to address a wide array of learning needs. They can tailor their teaching methods to suit the individual learning styles and challenges of each student, ensuring that the support they provide is truly transformative.
The track record of a tutoring service is a testament to its effectiveness and commitment to students. Real-world results, such as improved grades, enhanced comprehension, and increased confidence, speak volumes about the service's impact on students' lives. Trustworthy services share testimonials and success stories, allowing you to gauge their potential to help your child excel academically.
Subject coverage is another vital consideration. A tutoring service that offers support for core subjects as well as a diverse range of learning skills and subject areas ensures that your child's unique needs can be met. Whether they require assistance in foundational subjects or specialized areas, comprehensive subject coverage guarantees that your child's educational journey is well-supported.
Finally, the approach to private tutoring is the heart of the learning experience. Services that prioritize active learning over passive, rote memorization methods empower students to become independent thinkers, problem solvers, and lifelong learners. The best private tutoring services in Toronto ignite a passion for learning, enabling students not only to excel academically but also to thrive in their educational pursuits.
In your quest to find the best private tutoring services in the Greater Toronto Area, remember that this is an investment in your child's future. With the right tutor and a supportive tutoring service, you can provide your child with the tools they need to achieve academic excellence and lay the foundation for a successful educational journey.