Get Back 2 School Ready with a FREE Lesson.
---
Best Private In-Home & Online Tutoring in Edmonton
---
---
---
---
---
Why In-Home Tutoring in Edmonton?
---
---
Edmonton is a relatively young, steadily growing city with a population of over 800,000. As one of the most diverse educational and cultural centers in Canada, Edmonton is home to a generation of bright prospects, and at TutorONE, it is our goal to ensure each student is able to harness their endless ability. The goal of our in-home tutor-mentors is to infuse each student with critical learning skills that the regular classrooms cannot. This means that we work with a flexible curriculum designed to meet the unique learning needs of any student, and guide them towards the path of personal and academic growth so they can be the best versions of themselves. Our private tutors focus on a student's scholastic areas as well as areas where they fall below academic standards in order to help them achieve educational masterdom over in each & every subject.
Students Tutored in Canada
of students went up at least a full grade
Logged Private Tutoring Hours
Meet Our Private Tutors In Edmonton
Chris L.
High-School Math & Science Tutor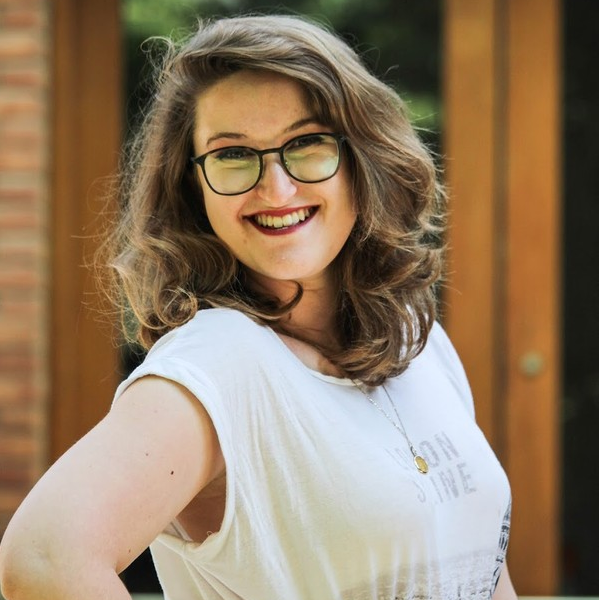 Sarah N.
English, Reading & Essay Writing Tutor
Theoni K.
Elementary Math & Reading Tutor
---
One of the major benefits of working with a private tutoring service is the tutor choice. In school, a student has no choice as to who teaches, and this can seriously impact on the child's results as well as their personal classroom experience. A great number of students perform poorly in certain subjects as a result of personality clashes with their classroom teachers, and this could massively affect their output. In partnering with a private tutoring service, you can select who you would like to work with. Working with a tutor that you genuinely connect with makes learning less of a chore and more of a bonding experience. The tutor will be able to understand the unique needs of the student, and offer help as needed.
---
---
Benefits of TutorONE's Private In-Home Tutoring in Edmonton.
Our Private Path learning strategy addresses the needs of every child. In addition to providing help in specific subject matters, our plan includes:
---
One-On-One Tutoring
Unlike the traditional classroom, each student is afforded one-on-one attention since the tutor will be entirely focused on what the student is struggling with. A private tutor is able to address a student's core difficulties a lot quicker than when in the classroom. Learning foundations that were not correctly explained and thus not properly implemented can be revisited and re-explained. The personalized nature of learning encourages the student to understand what they are taught, and over time, begin to feel more confident as they recognize their improvement.
Mastering Study Techniques
One of the biggest benefits of working with a private tutor is that they are educated, experienced, and always enthusiastic. The fusion of these three amazing attributes is an advantage for any student as the tutor will be able to impart the knowledge and skills needed to boost learning and results. Your private tutor can illustrate how to organize your work, practice time management, and answer the questions in the best possible way. As many students struggle to answer questions in the right format, a private tutor can help fine tune these grey areas.
Positive Learning Environment
The pressure that comes with keeping deadlines, marking and handling many subjects makes teaching a very stressful job, and this can affect the enthusiasm of teachers. Worse still, a student cannot get excited about learning when the teacher handles subjects in a hurried manner. One of the great benefits of private tutoring is that each tutor appreciates the work they do and has a desire to help others grow. A private tutor will expose a student in a way that is far superior to traditional schooling. When the student is truly excited about learning, he/she will be better able to understand the subject matter and apply what is taught in the correct manner.
Increased Self Confidence
Every student will want to do well in school and enjoy the experiences that come with the fundamental learning years. Sadly, this is not always the case. A significant number of students struggle with their studies and thus battle with their confidence. Academic underperformance leaves students with a feeling of inadequacy in the classroom. And this battle with self-esteem, more often than not, affects other areas of the student's life. Most students do not feel comfortable asking questions in the classroom as they are concerned about what their peers may think of them. Hence, these unanswered issues could spiral into dismay especially when tests and exams approach. A key advantage of private tutoring is its ability to boost the confidence of students.
Our In-Home Tutors in Edmonton are the best fit for your child!
---
With hundreds of hours under their belt, our private tutors know what your child needs to learn to progress to reach their goals.
---
Customized Learning Plans
Confidence Building & Mentorship
Skill Development & Problem Solving
Regular, Up to Date, Feedback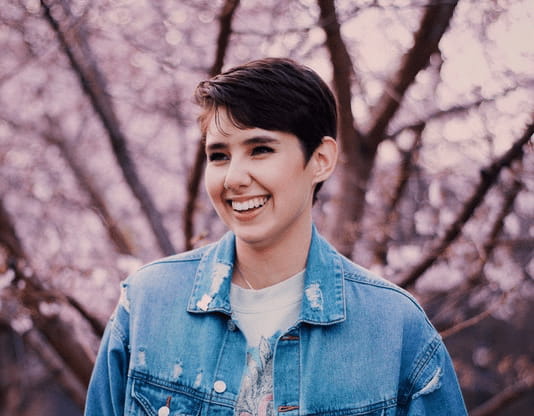 Students Love our Award Winning Tutors.
---
TutorOne is an award-winning provider of high-quality, effective, affordable online and in-home English and Math tutoring in Alberta, Ontario & BC. Our team of Canadian teachers are dedicated to meeting the needs of our clients, and we are happy to provide you with individualized, high-quality, personalized tutoring help that meets your individual academic and personal needs. If you are a parent looking for help for your children who are struggling with homework, please feel free to contact us today to see if tutoring services in Edmonton and surrounding areas are right for you. Please note: TutorOne offers a variety of tutoring services including homework help, lesson planning, self-paced study, and independent study. We also provide a variety of other learning options like video-recorded lessons, reading tutoring, homework support, and individualized academic planning.
---
---
---
We can assist students with learning disabilities and other special needs, and can help with homework, learning management systems, and self-paced learning. TutorOne supports the learning goals of all students and is committed to working with each student individually in order to create an enjoyable learning experience for each student. To find out more about our in-home tutoring services in Edmonton or to set up an in-home visit, please contact us today.
Finding a Good Tutor in Edmonton
When looking for a good tutoring service in Edmonton, it's important to consider your own individual needs, and your budget. We have a wide selection of tutors who are available for students in Edmonton, Calgary and beyond. We are open 8:00 AM to 8:00 PM, Monday to Friday. If you are looking for a good tutor, we encourage you to call us at any time. A Little more About Us: Tutoring Edmonton is a company that provides personalized tutoring services to Mississauga students. Our team is made up of trained and qualified tutors who are dedicated to helping you meet your learning goals. Our Edmonton tutors are available for individual and group tutoring, and can be reached via phone or email. We are a private tutoring company in Edmonton that is not affiliated with any schools. Our tutors are certified and are trained to meet the needs of our students (from elementary to high-school). it is important to know the type of tutoring services available in the city. If you are looking for a personal tutor, you may want to check out the following services: online tutoring, in-home tutoring, summer tutoring.
Individualized Tutoring Edmonton
Our personal tutors are available to meet the individual needs of each student. Our tutors will meet with you one on one and provide a personalized lesson plan. We will also meet with you one on one to discuss your individual learning needs.
Tutoring Services for Children and Teens:
Our tutoring services for children and teens are designed to meet the needs of students and parents in the community. Our tutoring services are designed to meet the needs of students in grades 3-8, with special attention given to students in grades 6-8. Our tutoring services for middle school are designed to meet the needs of students in grades 6-8. Our tutoring services are designed to meet the needs of high-school students in grades 7-12.
Tutoring Services for Adult Students:
We also offer private tutoring services for individuals and adults. Tutoring is available for elementary school and secondary school subjects such as
English
,
Mathematics
,
Science
, Language Arts, and French. Our tutors are experienced and qualified, and have been trained to work with a variety of students. We also have a variety of alternative tutoring services available to meet your needs. Our tutors will help you become a better learner and you'll have more than a positive experience. Please contact us to inquire about the other personalized tutoring services we offer.